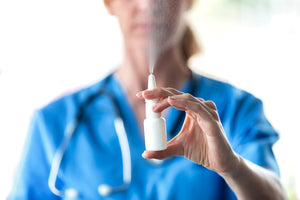 Nasal Spray for Protection against Coronavirus
The recent publication by Starpharma, a Melbourne-based biotech company working with antiviral drugs to combat SARS and other viruses such as influenza A (H1N1) has revealed new data demonstrating the capability of their Viraleze nasal spray. The study showed that it can protect against infection from SARS-CoV-2, also known as  "Coronavirus". This reduction was seen both nasally where there were more than 99% less viral loads after administration than those without treatment.
Nasal Sprays Could Protect You from Serious COVID-19
Doctors are prescribing nasal sprays like Viraleze Antiviral Nasal Spray and the company that has manufactured it says that it provides a protective barrier in the nose. "Viraleze also contains SPL7013, which has been shown in laboratory studies to inactivate a broad spectrum of respiratory/cold viruses," Australian pharma giant Starpharma that has made this medicine said in it's website.
Global data indicates that vaccinated individuals can still become infected with COVID-19 and shed virus. However, complementary interventions like Viraleze may help to reduce viral load at the primary site of initial infection as well as reducing their chances for passing on an illness or infecting others in close contact situations.
This latest research has shown promising results with humanized mouse models created specifically after recommendations made by WHO which demonstrated Viraleze effectiveness on reducing viral load across multiple organs including respiratory tract infection sites like airways or nasal cavity.
---